1
« on: March 25, 2014, 10:37:20 AM »
I took a drill to my most rare, most valuable guitar, my 1995 D-55 Bourgeois Cherokee. But...I'd do it again.
Acoustic content, so I know half the class will go back to browsing, and that's fine.
Ever since I bought this guitar, I appreciated its fine craftsmanship and most of all, it's sound. Amazing full boomy dreadnaught bliss. BUT, the purist in me was always slightly bothered by all the bling. Most of that being inlays and wood, it can't be altered. But there were two things I could do. Tuners and Bridge pins. And boy, little things can go a long way.
Here's how she was originally...
This winter, with the ridiculous weather and the toll it takes on solid wood acoustics...I lost a bridge pin. Somehow. Just fell out. Guitar even stayed in tune. Crazy. Disheartening, given that Bourgeois takes such pride in even the slightest detail.....individually numbered pins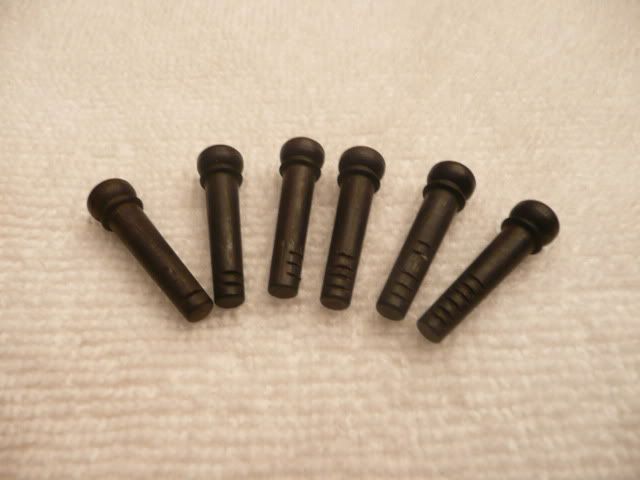 But it became the catalyst for change. I chose to stick with ebony pins, but went bare. I also chose to address the one thing that really bugged me...the huge clunky Grover Rotomatics. Never seemed appropriate on this guitar, even though they're rock solid tuners (these are '95 vintage)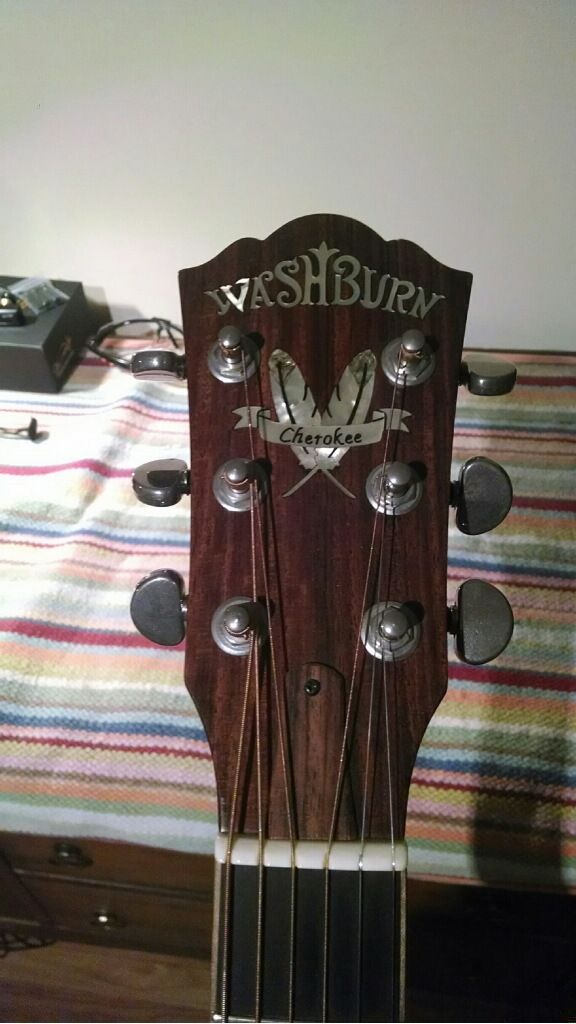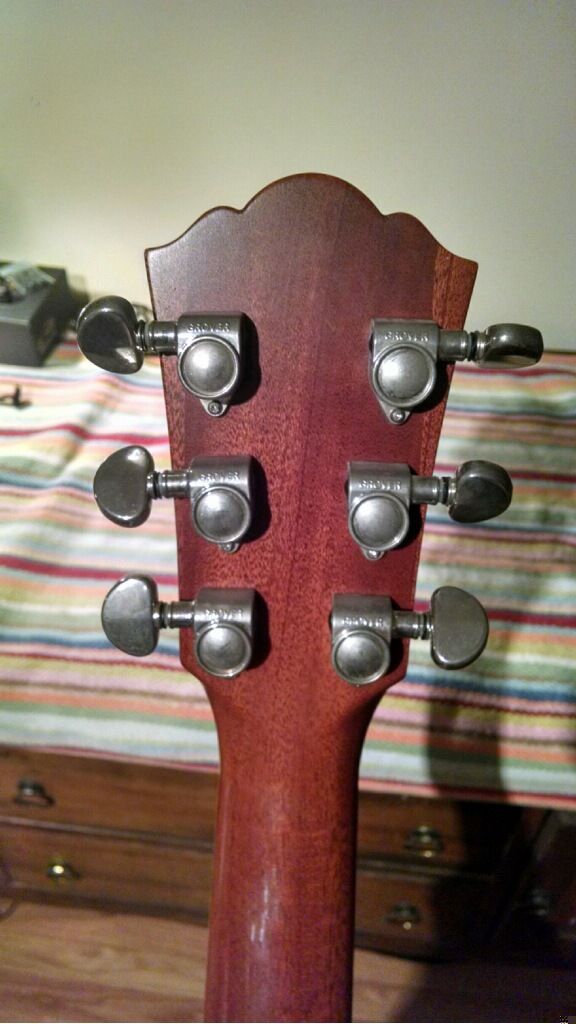 The only acceptable choice for a guitar like this, I felt, were Waverly's. I chose Ebony, to keep the bling factor down, and mesh with the fretboard, bridge, and bridge pins, in hopes of keeping it dramatic, but not flashy. I think it worked. The Waverly bottom holes line up perfectly with the Grover holes, then simply adding a hole on the top. This is where the nerve wracking part comes in. Drilling holes in the headstock. I tend to have a great fear of Murphy rearing his ugly face in situations like these, but all went well.
and the finished product.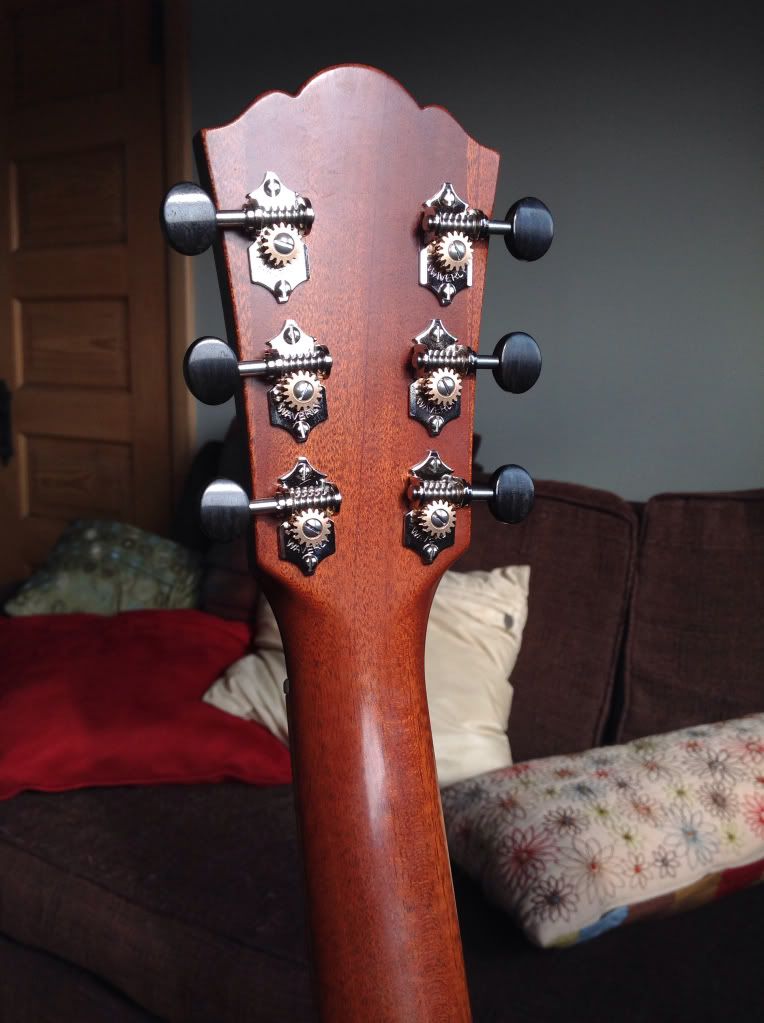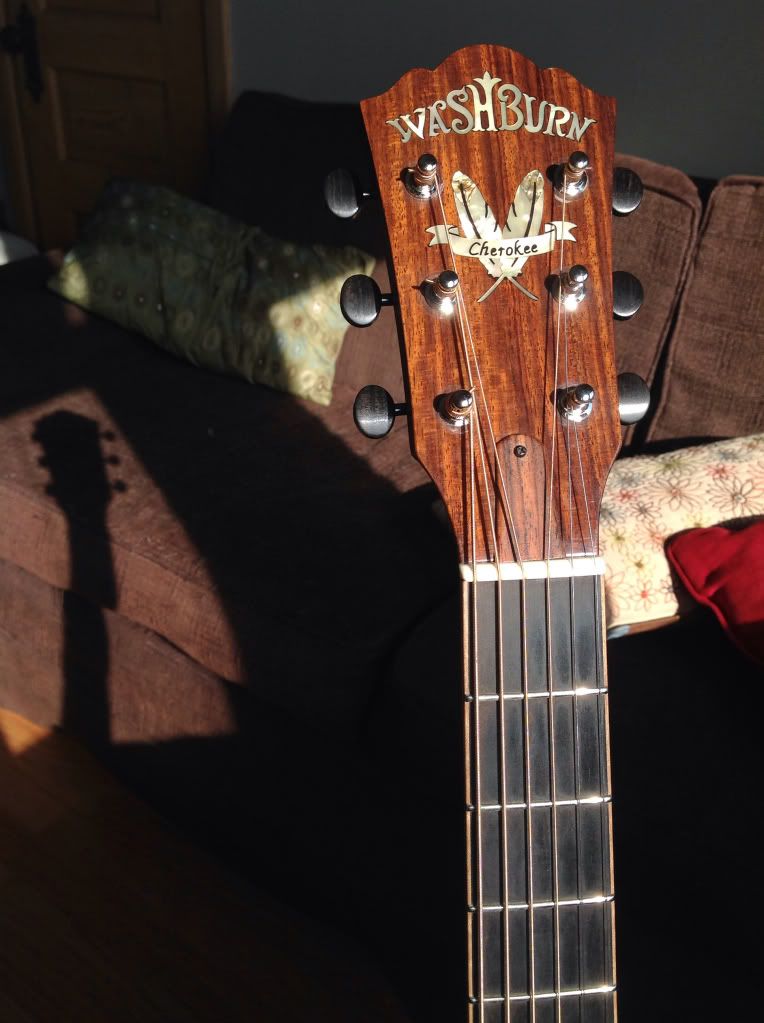 She looks better, and arguably sounds better, if that's possible.
Next up, Gotoh's on my Larrivee.