1
« on: January 02, 2011, 03:52:36 PM »
First thread
I found a solid wood Washburn D-64 prototype on eBay from a seller themusicfarm, who is an authorized Washburn/Dean dealer. Solid spruce top, solid mahogany back and sides ebony fingerboard, the buzz Feiten tuning system, bone nut and saddle, and Grover Sta-Tite tuners.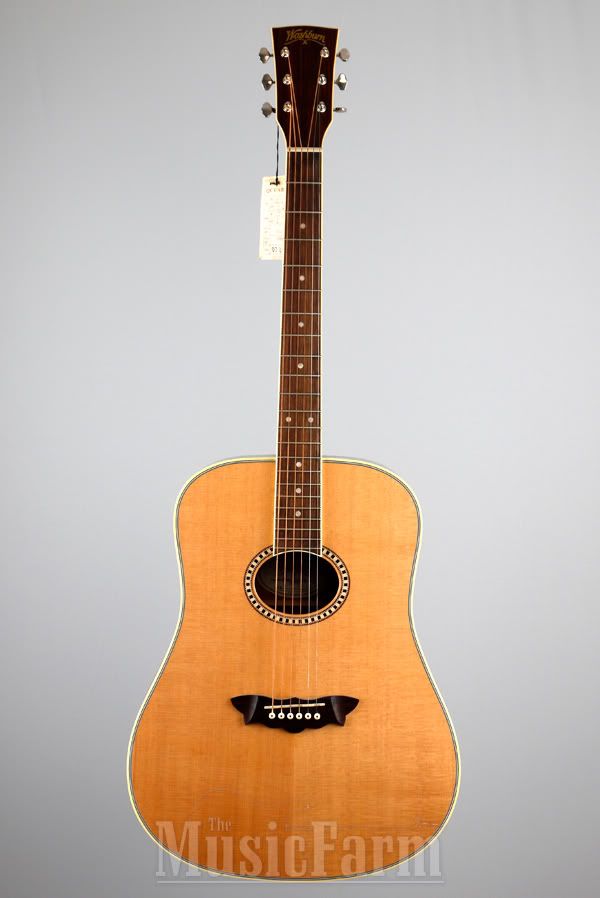 I got it for 270 by auction. Luckily for me there wasnt too many bidders to try to buy me out. They had another one up there for 750 buy it now. Great deal for a solid wood guitar. apparently its a private collection and I can't find this prototype any where. I'm supposed to get it in the mail on tuesday or wednesday. I hope I have a good washburn experience. I loved my dads nuno n4 electric.
Any one else come across one? I'm not too worried on taking the chance, they are an authorized dealer and a store. I'm excited to receive the guitar.