1
« on: December 21, 2009, 08:58:56 PM »
I've been checking out all of the beautiful Washburn guitars on this forum and thought that I would a share photo of mine. I'm very found of my other guitars too, but I'll save those for a different place...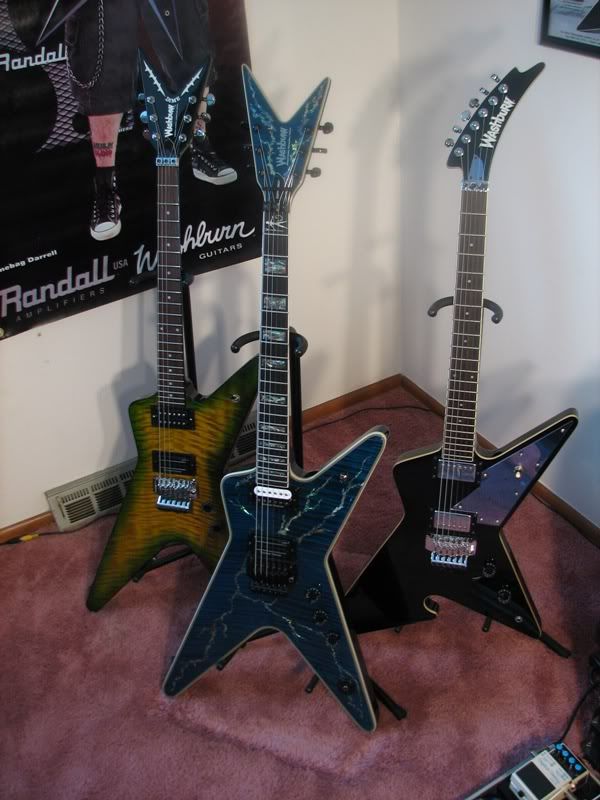 I purchased the Boogie Bolt (series 1) from Boogie Street Guitars. There's no skimping on details and materials. It's a pleasure to play. I guess that we can't legally call this a Dime guitar. Shhhhh...
My Slime Dime 333 is frequently used. It was purchased used, but after some pick-up upgrades and a set-up overhaul, it sort of became my beater guitar. There seems to be a lot of variation with 333 slime finishes. I like the way that mine looks.
I picked-up the Culprit from an auction about 6 months before Dime's passing... RIP. It's diffinately a little unique..
Well.... Keep on keepin' on.........
\m/ \m/